We are accepting appointment requests for Massage Therapy - 60 and 90 minutes Manicures, Pedicures, Facials and Hydrafacials, Waxing
and Body Treatments
Due to close contact and front-facing interaction,
masks are required for everyone at the spa, regardless of vaccination status.

Please arrive 5 -10 minutes before your appointment and let us know you have arrived.
All services are provided by NY State Licensed, experienced, caring professionals.

We accept Wellness Cards from Blue Cross/Blue Shield and Independent Health for Massage Therapy.

To our Canadian Clients: All of our Massage Therapists are licensed by New York State.
We can provide you with a receipt with the LMT's License# (US equivalent to an RMT).
Please call (716) 699 8996 or simply fill out an appointment request to reserve a service(s) or book a package.
We ask that you provide a credit card number or gift card number to hold your reservation.
HydraFacial®

Facial treatments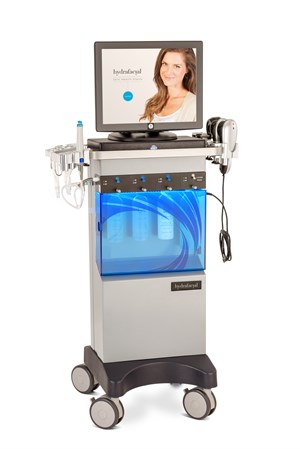 Platinum HydraFacial® from $295
Package pricing is available
Experience the ultimate HydraFacial experience! Begin the detoxification process with Lymphatic Drainage designed to reduce inflammation in the skin. Continue with the HydraFacial treatment to deeply cleanse, extract and hydrate the skin while addressing specific skin concerns with a specialty booster designed to address your skin health goals. This comprehensive treatment also includes LED light therapy, which can help reduce the appearance of lines and wrinkles or address the bacteria commonly associated with acne. Lastly, the treatment will conclude with finishing products ideal for your skin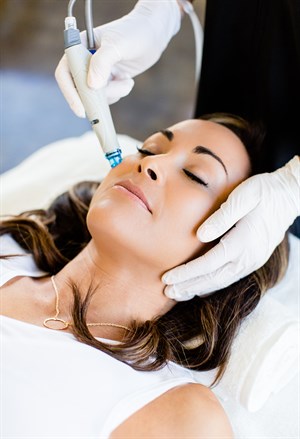 Deluxe HydraFacial® from $240
Package pricing is available
This invigorating treatment includes all of the essentials of the Signature HydraFacial while also addressing specific skin concerns through HydraFacial's specialty boosters and further reducing the visible signs of aging with LED Light Therapy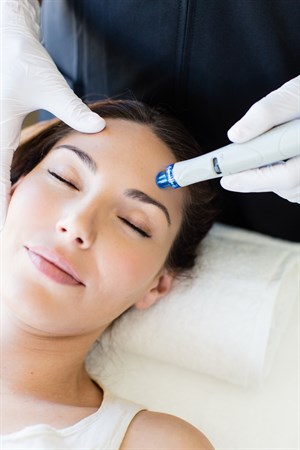 Signature HydraFacial® from $180
Package pricing available
This treatment deeply cleanses, extracts and hydrates the skin utilizing super serums filled with antioxidants, peptides, and hyaluronic acid.
Return to Top
Service Policy
CANCELLATION POLICY:
In order to accommodate everyone fairly, it is essential to provide 24hrs notice of cancellation of a single service and 48 hours notice of cancellation for multiple services or packages. Large groups of 3 or more require 72hrs notice.
"No shows" and last minute (same day) cancellations will be charged in full unless the entire appointment time can be filled, in which case, you will not be charged.